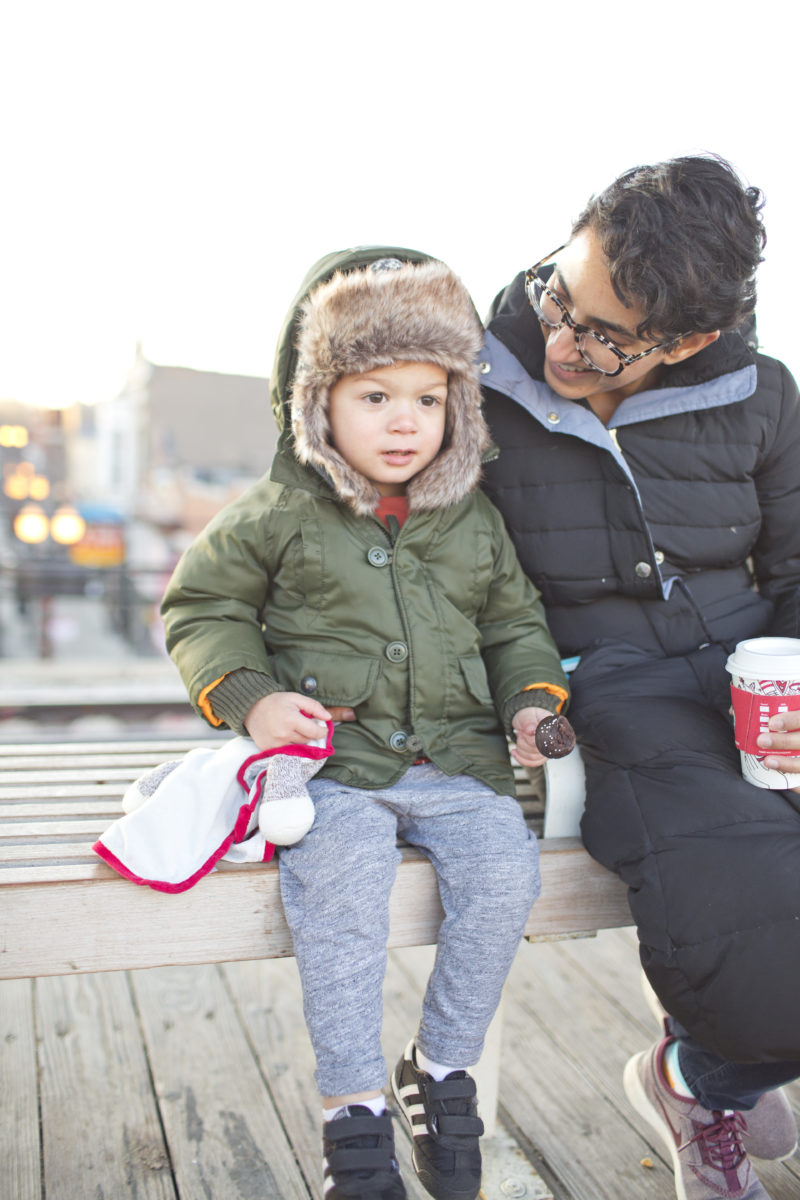 This past weekend was SO fun. Honestly, it was probably as close to perfect as weekends with a two-year-old get.
Sona worked Saturday (which WASN'T perfect), but she got off early. Finn and I went  lazed in bed until late in the morning, ate breakfast in bed, and then went to his swim lesson, which he loves.
Each year, Chicago has a holiday-themed CTA train, complete with Santa! The train was scheduled to stop at our local station at 4:00 on Saturday evening. So, I'd been telling Finn that he would have to get up early from nap to go see it.
Usually, he is such a crank when we wake him up from nap-time, but he woke up a little early on his own Saturday, and I heard him saying "Santa train!" on the baby monitor. He'd never gotten up, dressed, and out of the house so quickly.
Sona met us at the train station, where we waited anxiously for Santa. Finn was SO, SO excited. It was adorable.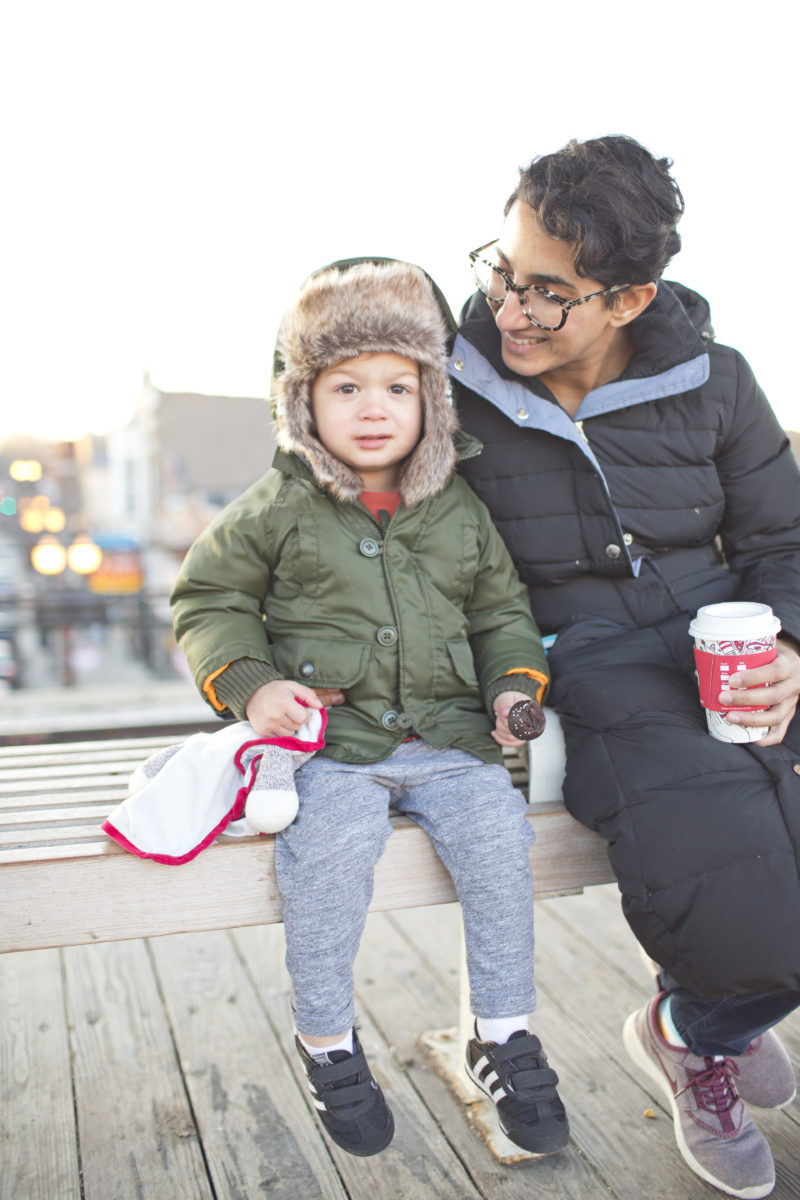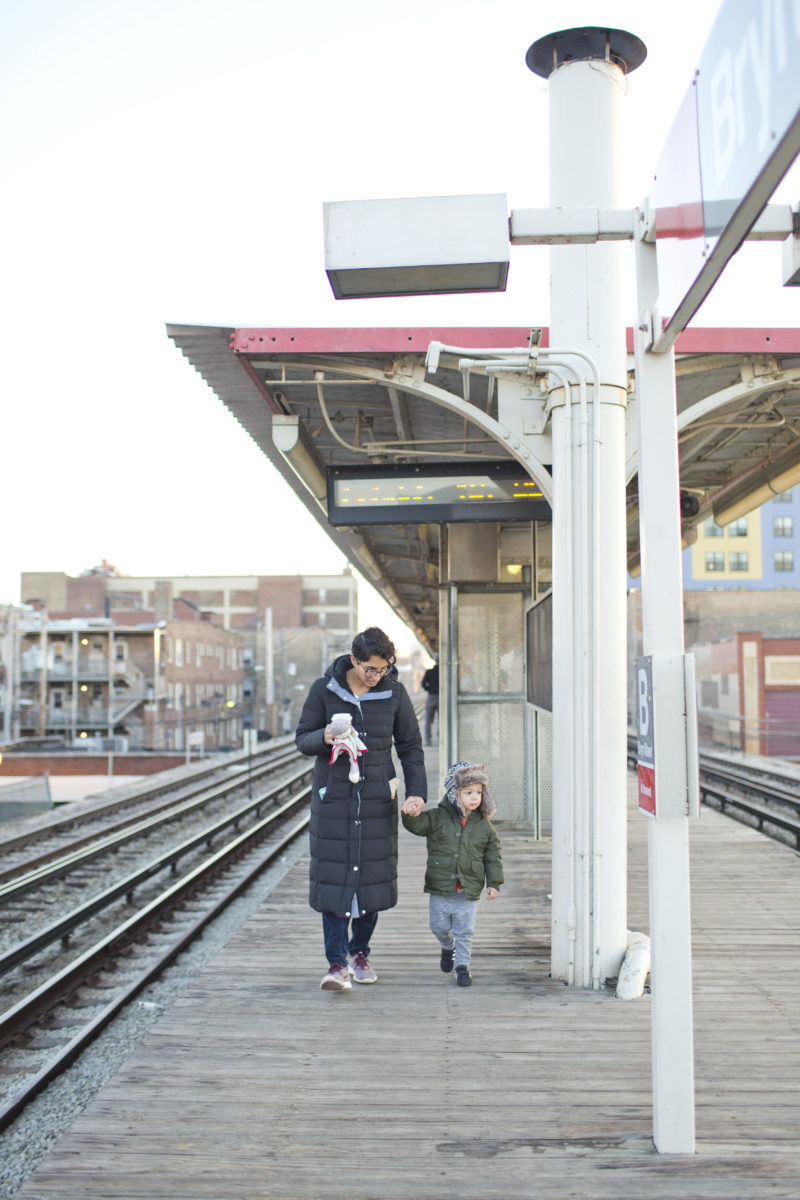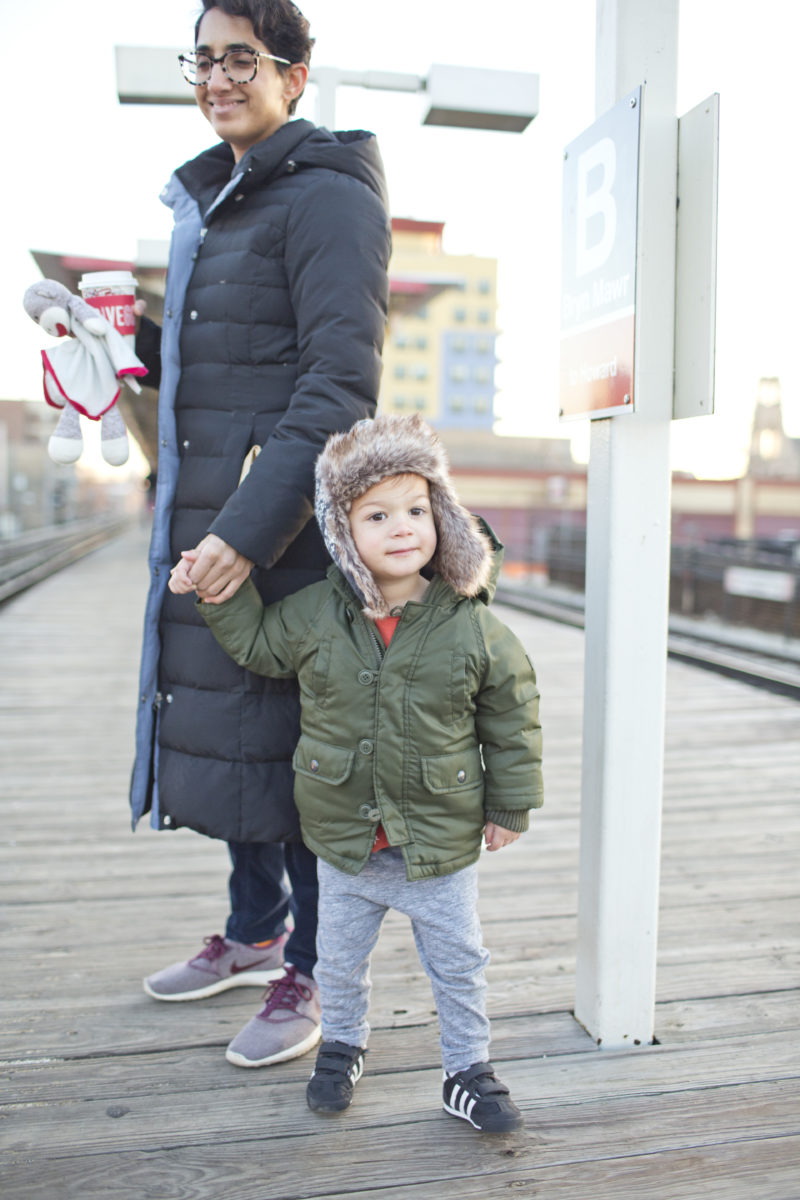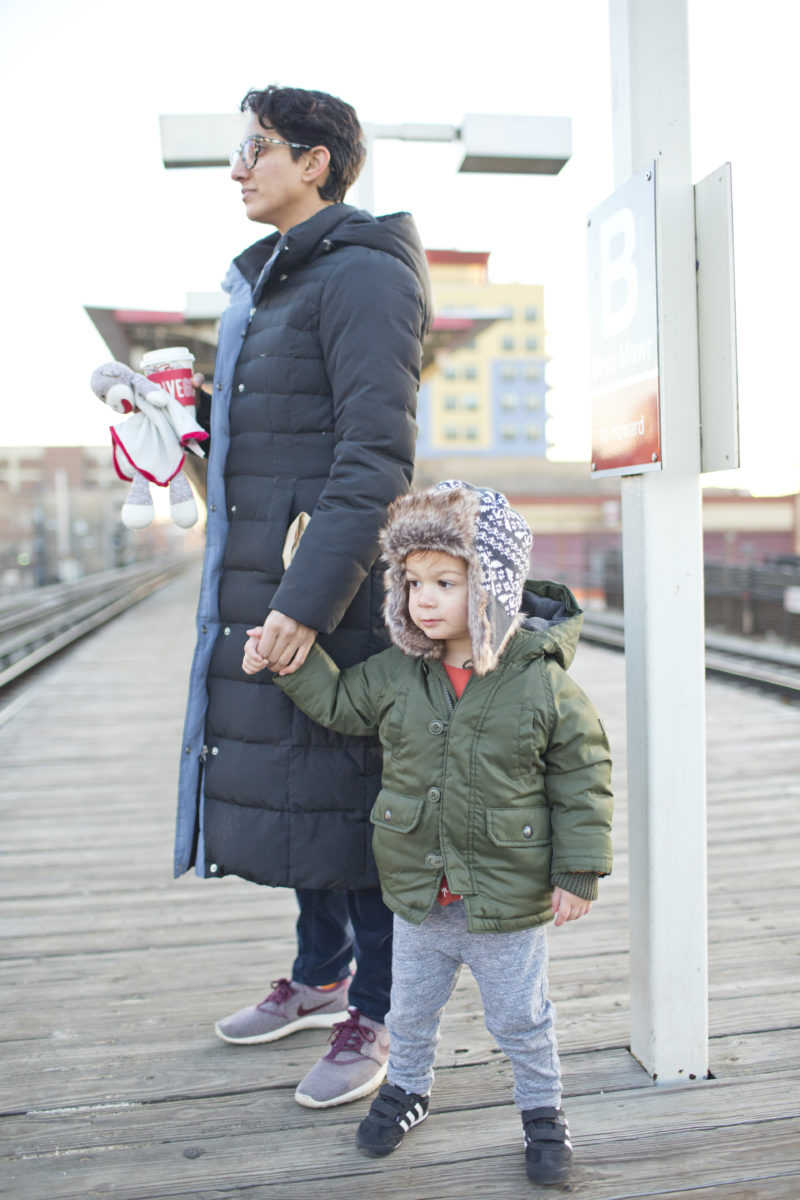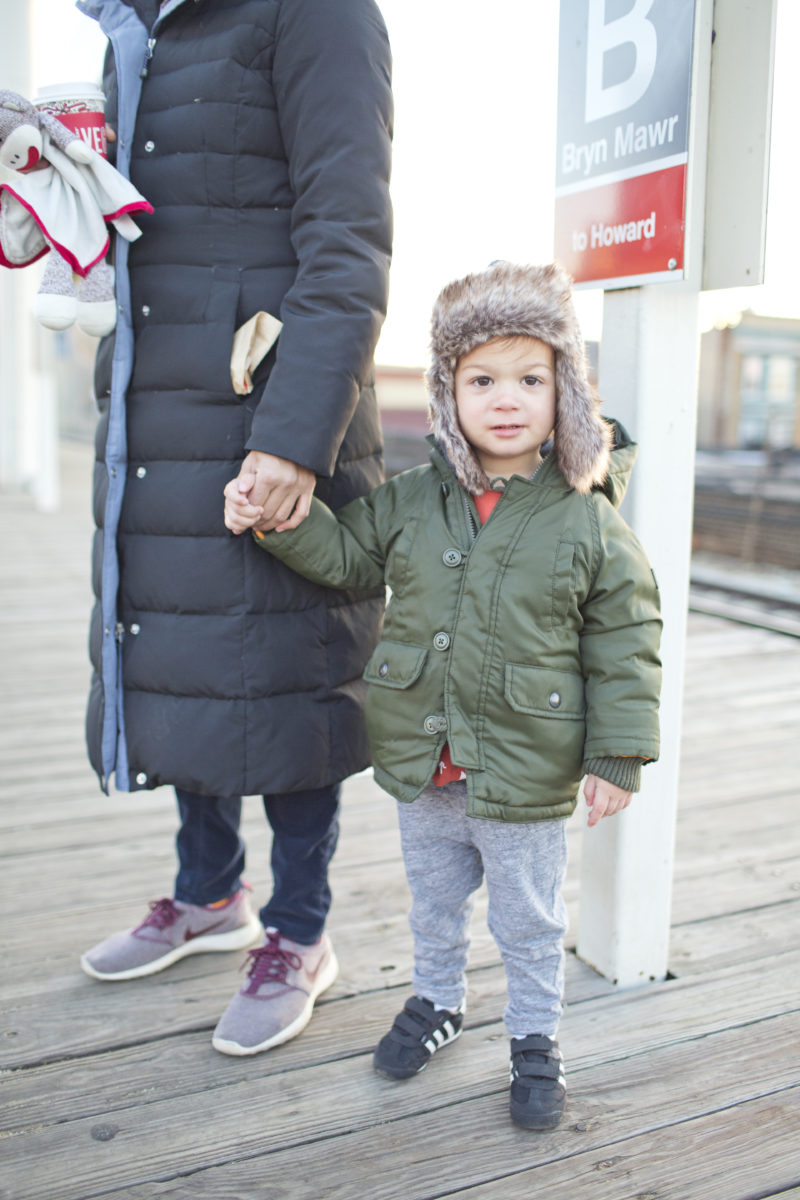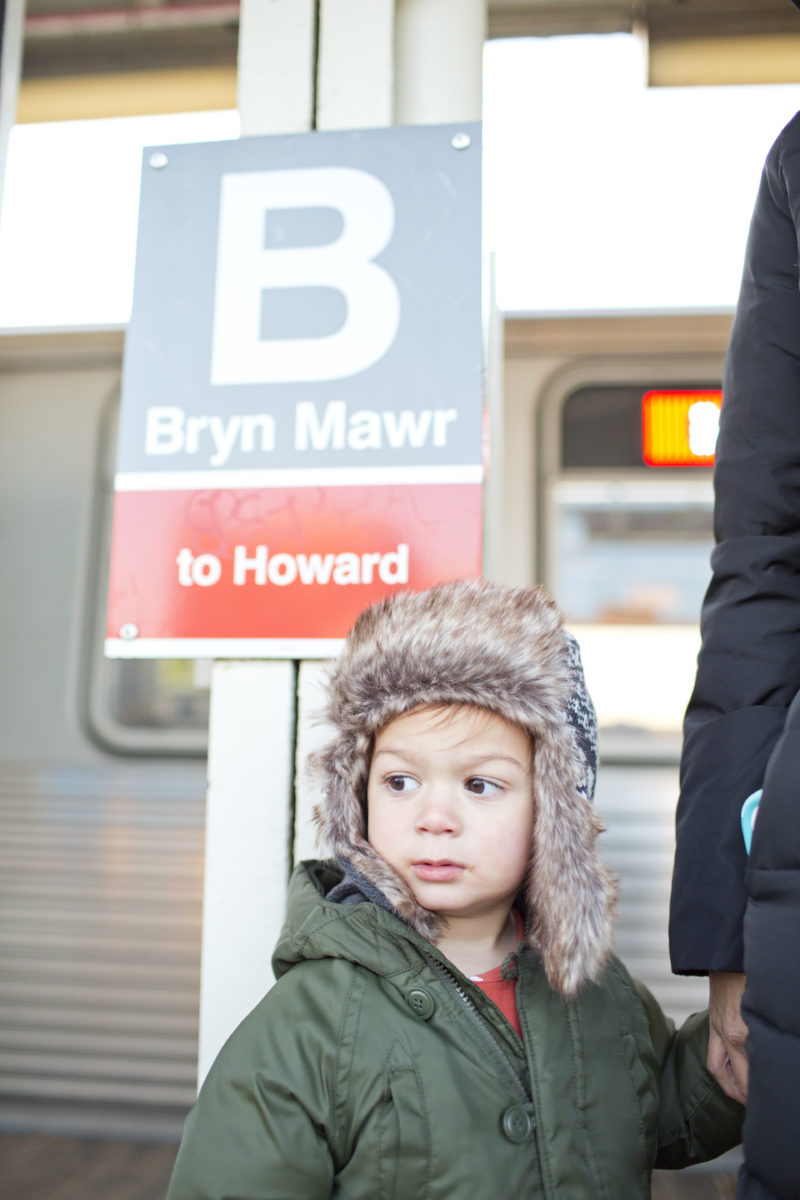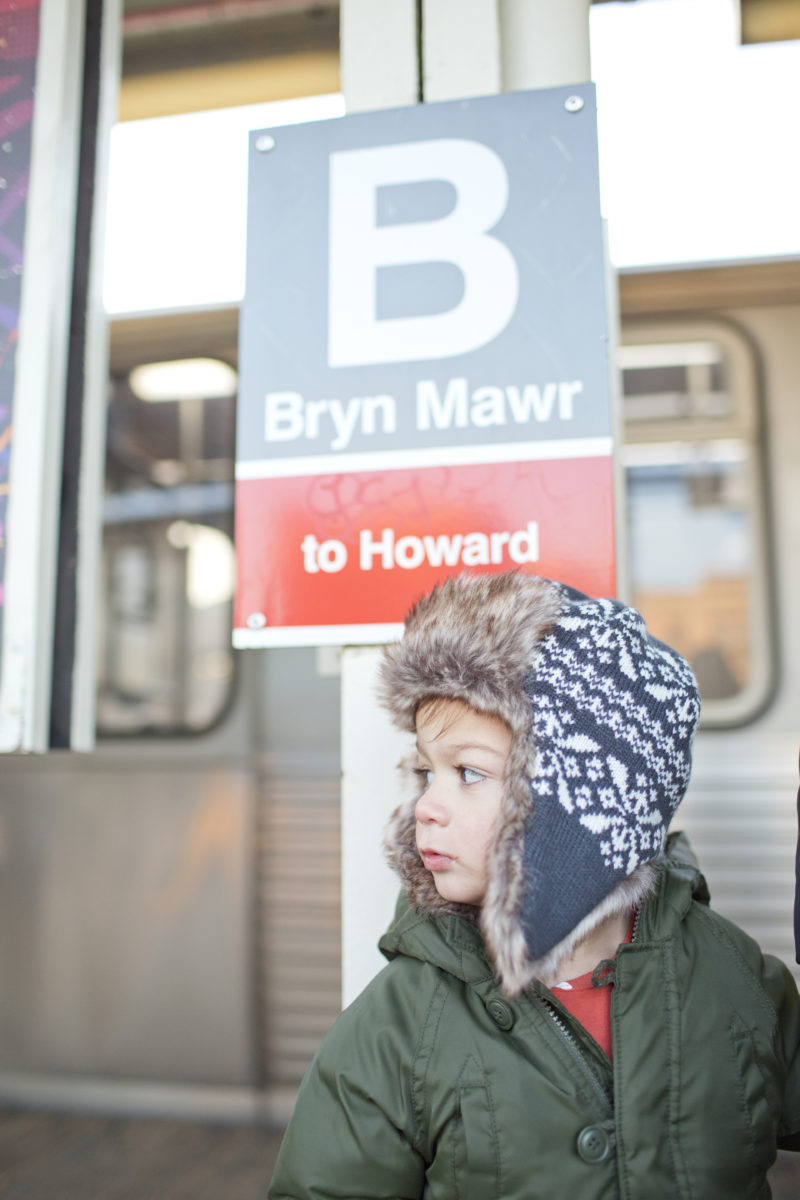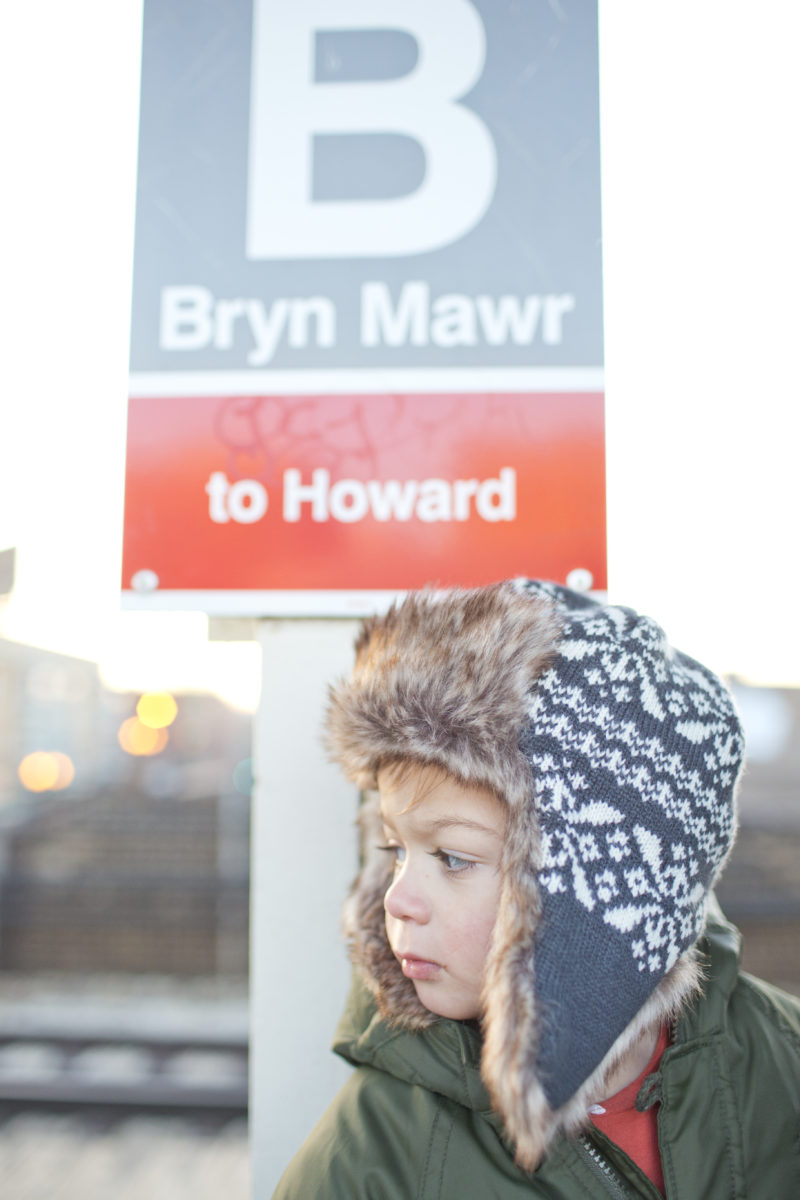 I COULD EAT THAT FACE.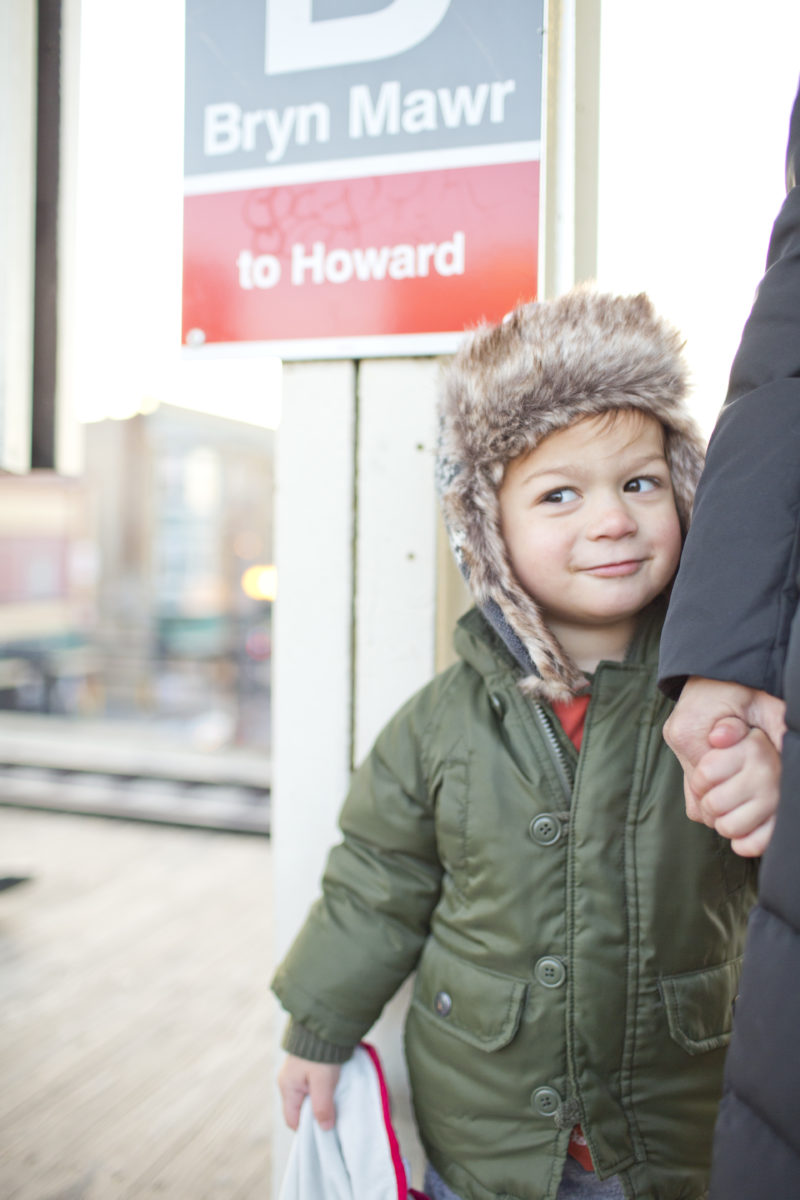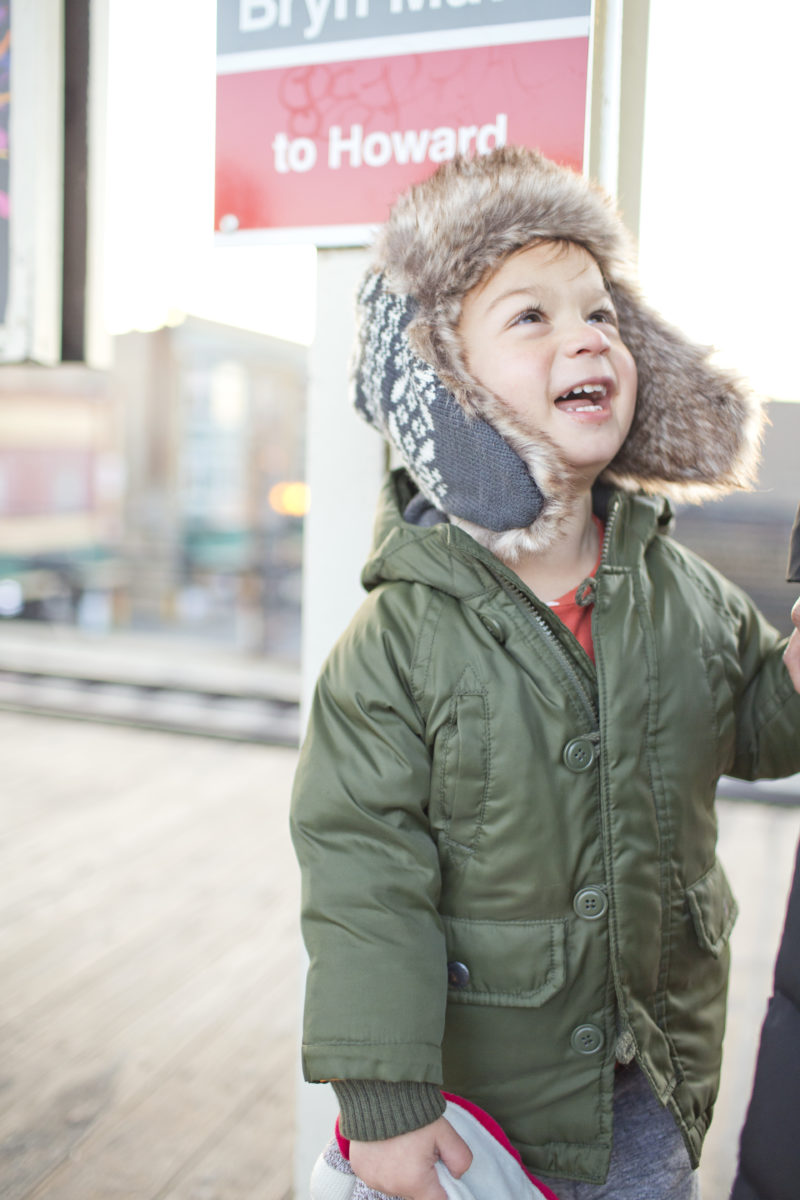 Santa showed up right on time, and Finn was starstruck. We decided to ride the Santa train, but we only did for one stop. It was PACKED. I mean, like we couldn't even move. I thought for sure that Finn would freak out, but he was so happy to get candy canes from the elves on board that he behaved himself.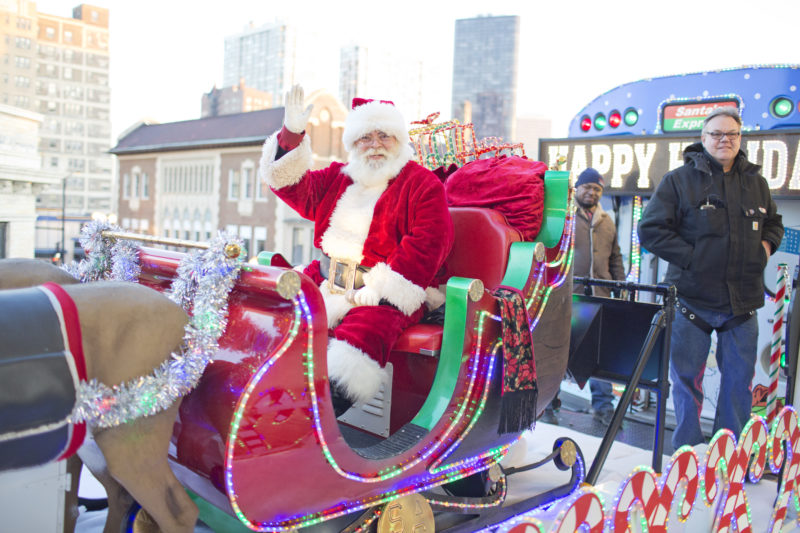 After riding one stop north on the holiday train, we hopped off and crossed the platform just in time to get on the southbound train, which we decided to take down to Wrigley for the Chriskindelmarket.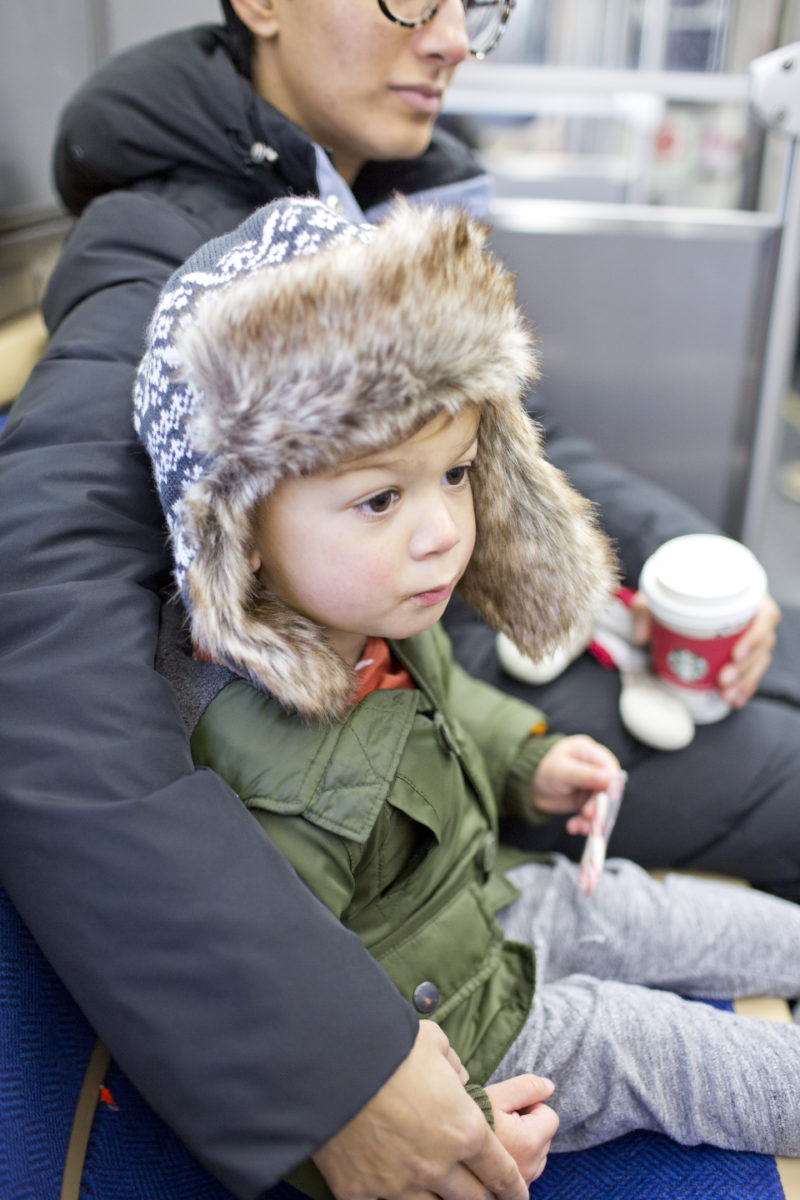 We have always done the Chriskindelmarket downtown, but it gets ridiculously busy. Like, last year, we were packed in like sardines. It's just not fun when you can't even move your arm to bring your steaming hot boot-full of glogg to your lips. And it's not safe for Finn when it gets that crowded. Luckily, they started another market at Wrigley Field, this year, and that's just 5-10 minutes from us. It was great!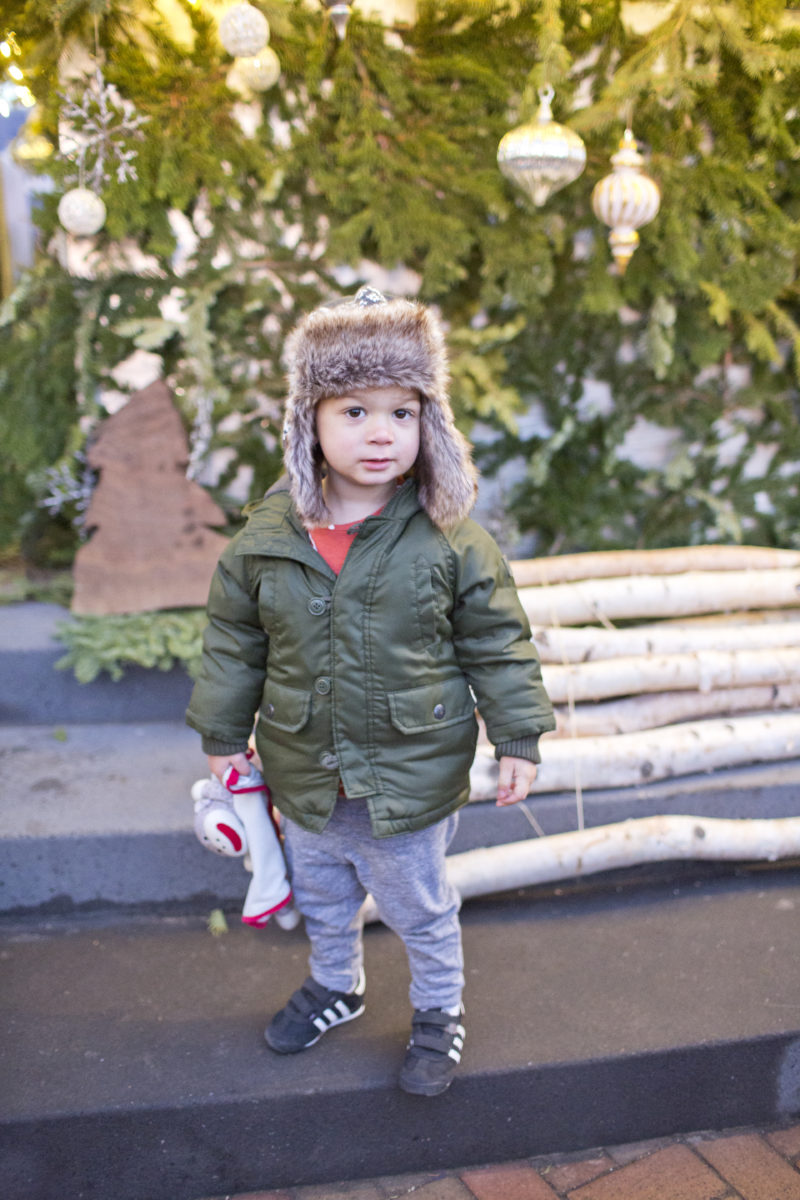 We actually got a table (something that NEVER happens downtown), and it was warm enough for us to eat outside).  We chowed down on bratwurst and schnitzel and warm pretzels with cheese. But Finn was most excited about the hot chocolate, especially since he got his very own snowman mug. He was determined to handle that thing on his own, much to Mommy's chagrin. She tried–in vain–to help, but he wasn't having it.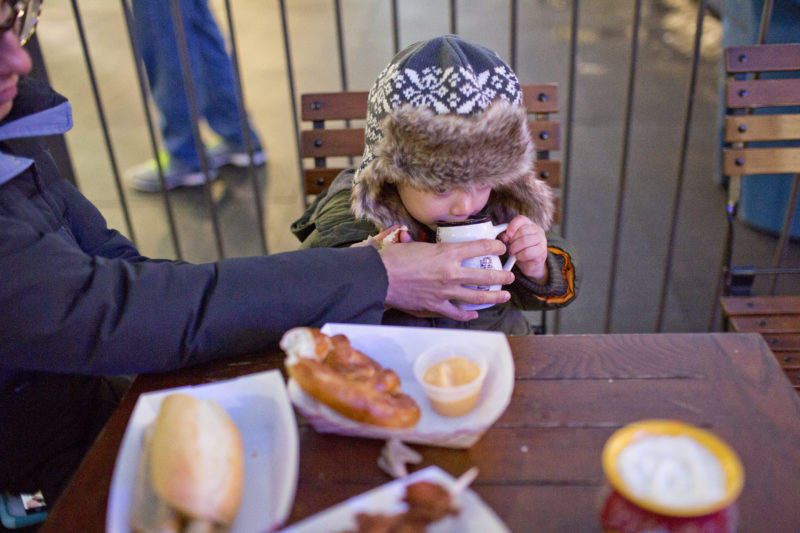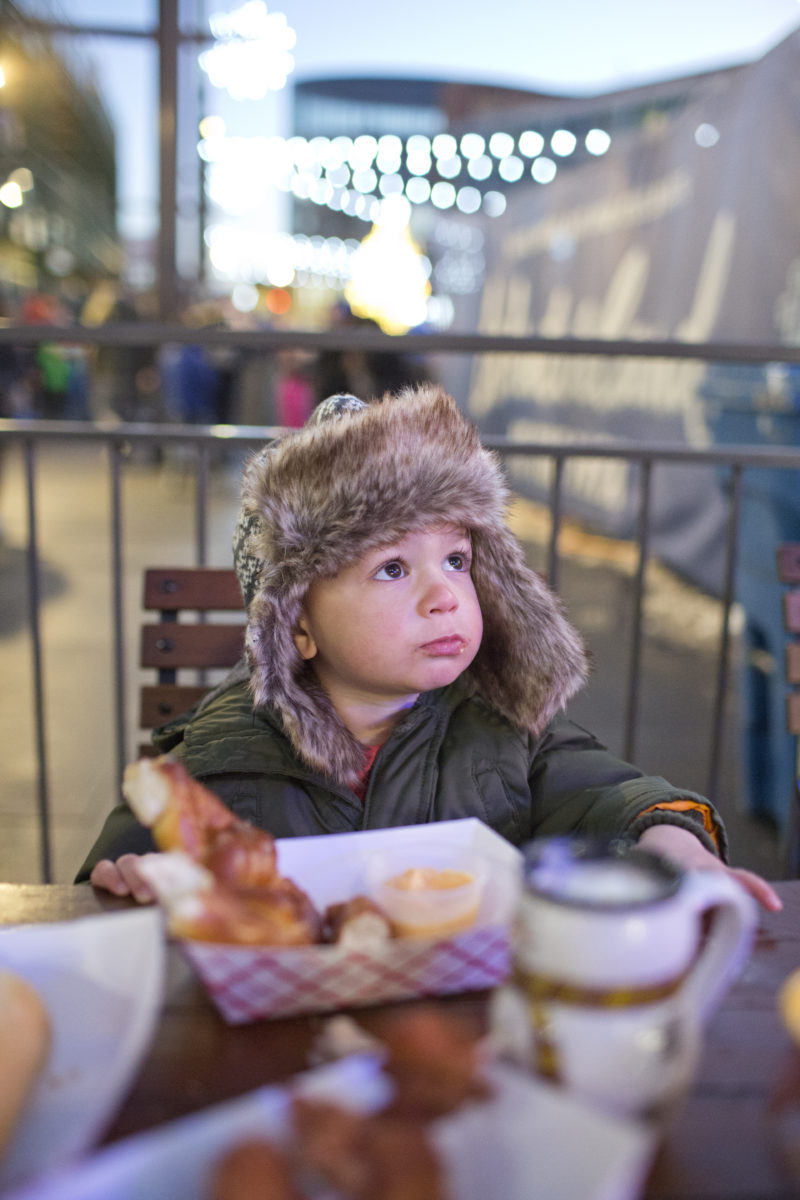 There was a jumbo screen playing old Disney cartoons, which Finn thought was AWESOME.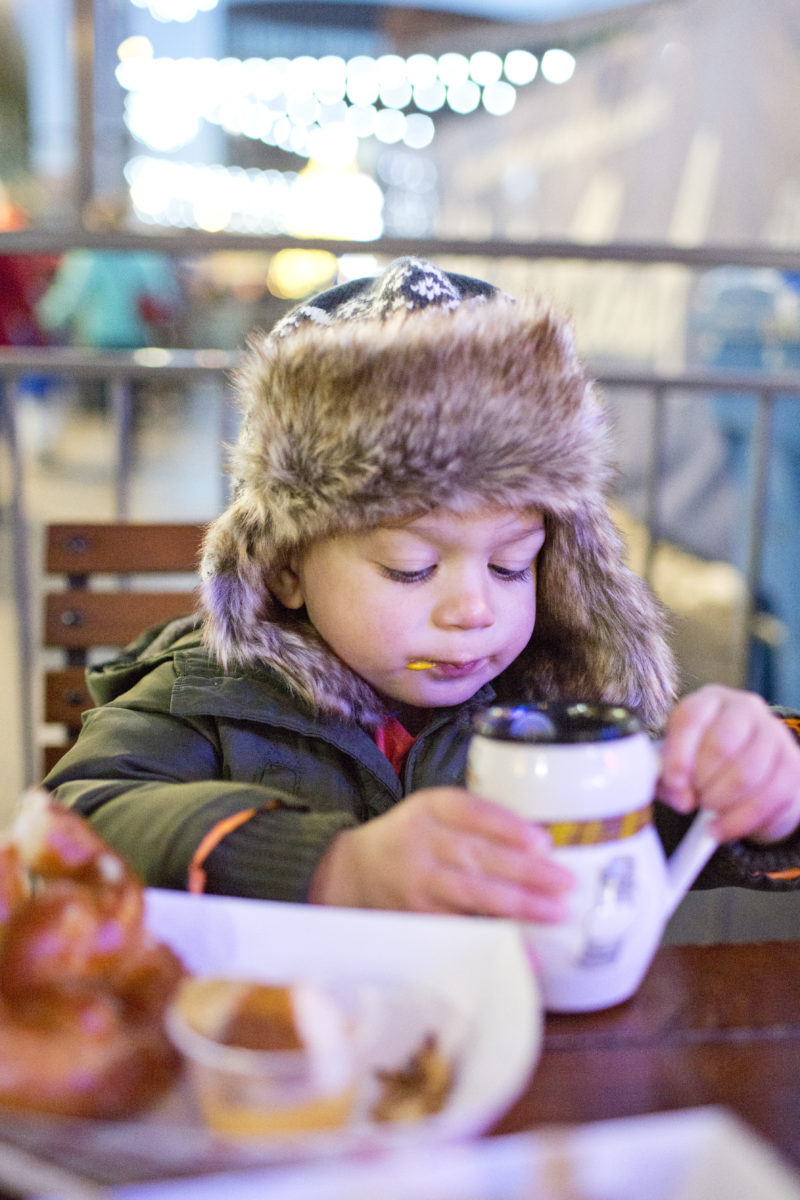 But not as awesome as his hot chocolate, of course. LOOK AT THE SIDE EYE he is giving Sona. He's totally thinking, "Don't even think about touching my mug." It cracks me up.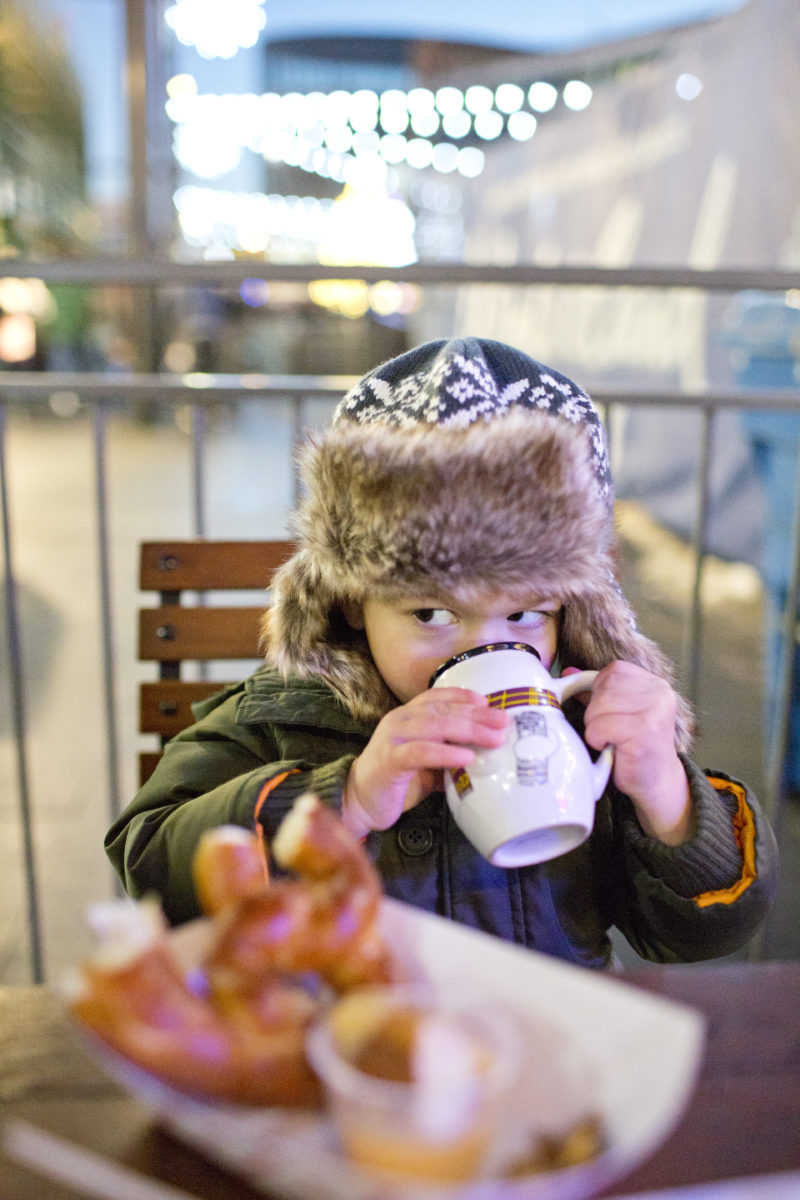 We finished our market adventure with hot mini donuts and a new squirrel ornament, which we let Finn pick out from a vendor who was selling hand-made felt ornaments. That'll become a tradition, I think.
On Sunday morning, we woke up, had breakfast in bed (again), and then headed to the Garfield Park Conservatory, which is one of our favorite–FREE!–spots to hit up in the winter. We told Finn we were going to "the jungle."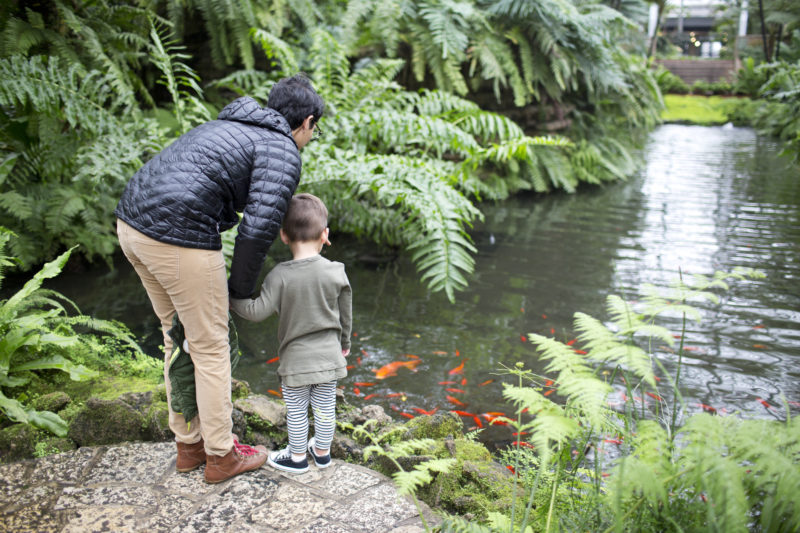 If this photo had taken any longer than 5 seconds to capture, he would have been swimming with those fish.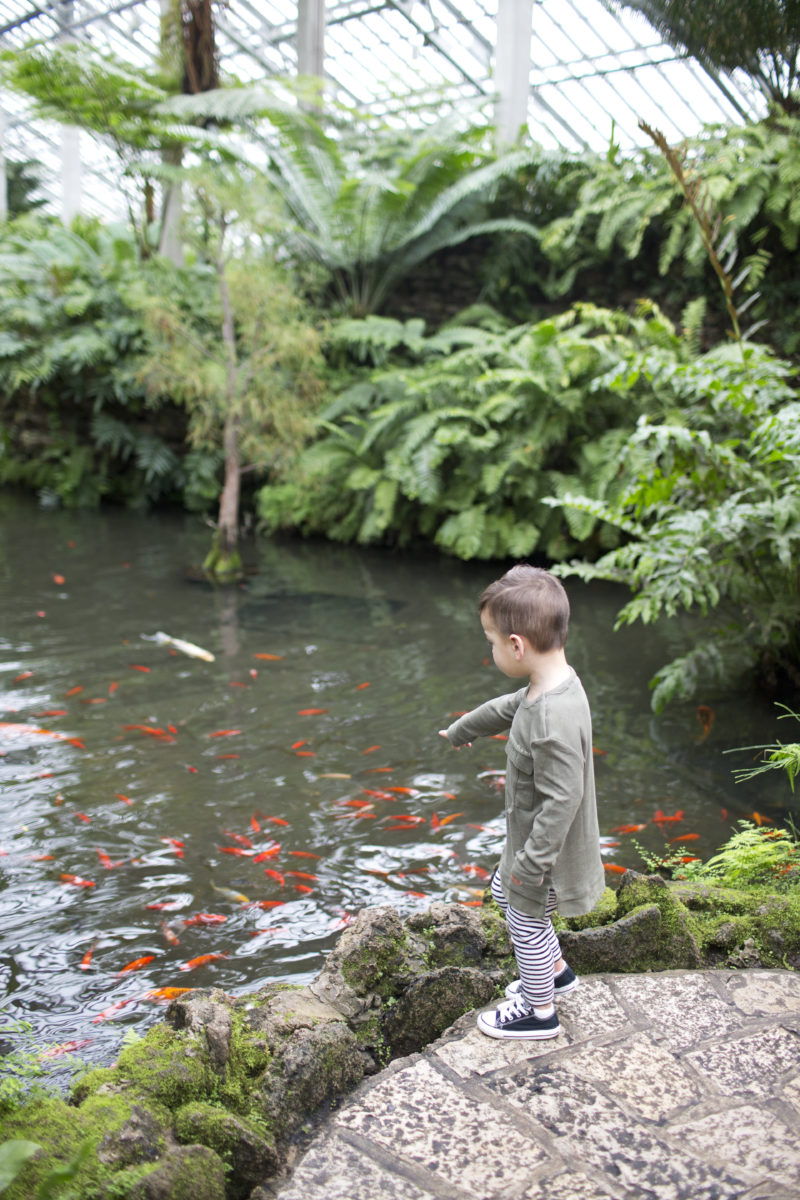 He spent most of the time running around like a crazy man, but that's why we took him. He needed a warm place to burn off some energy.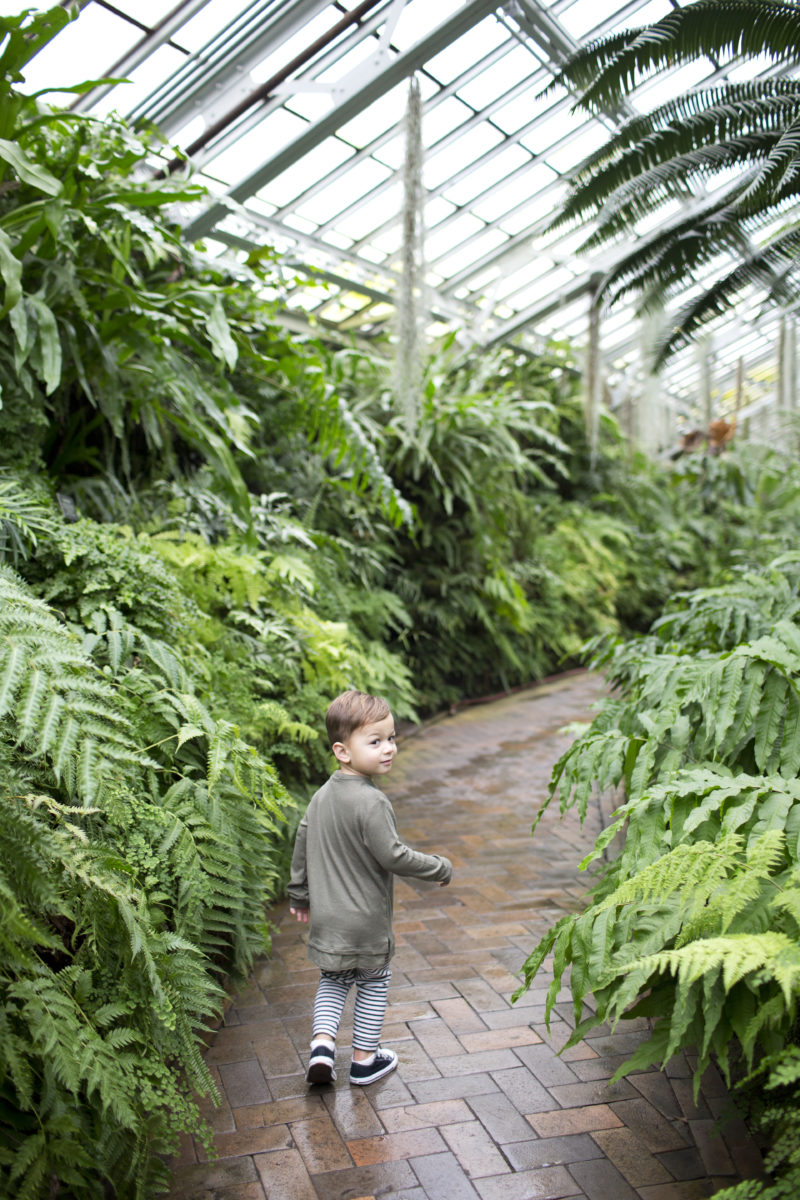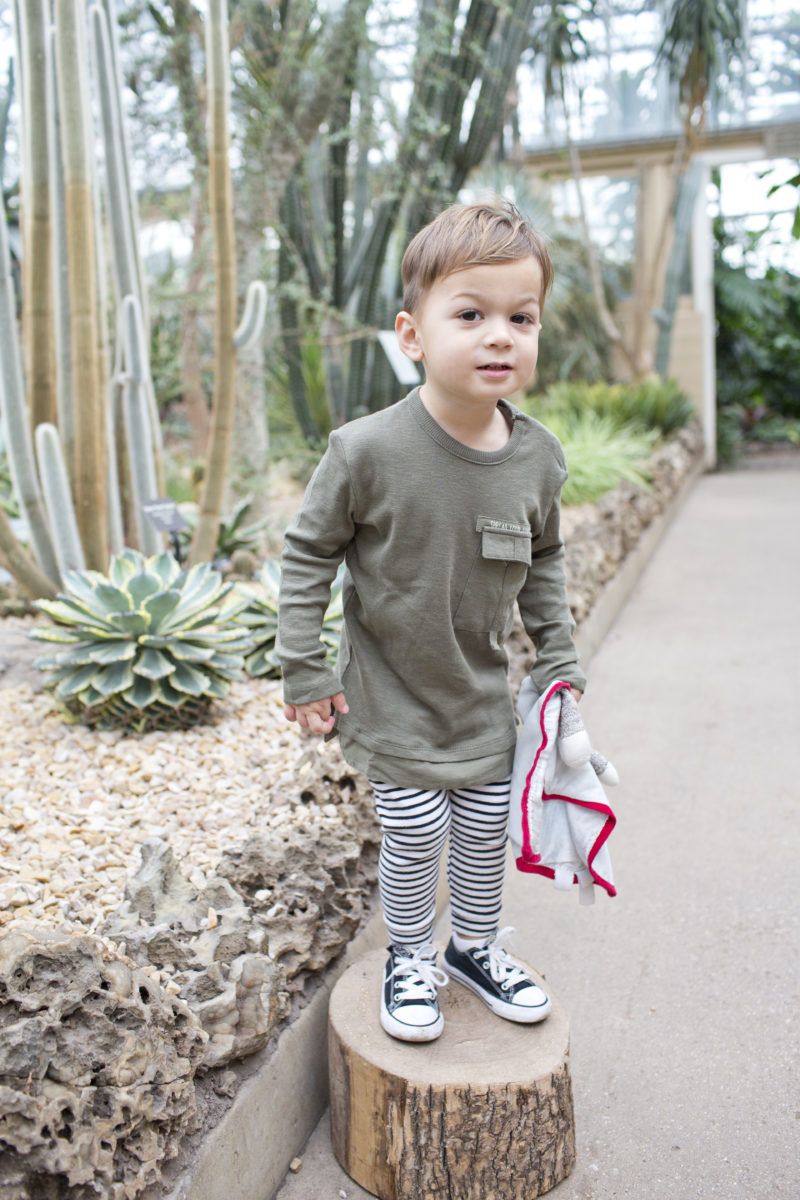 He worked up an appetite with all of that running. Sandwich break!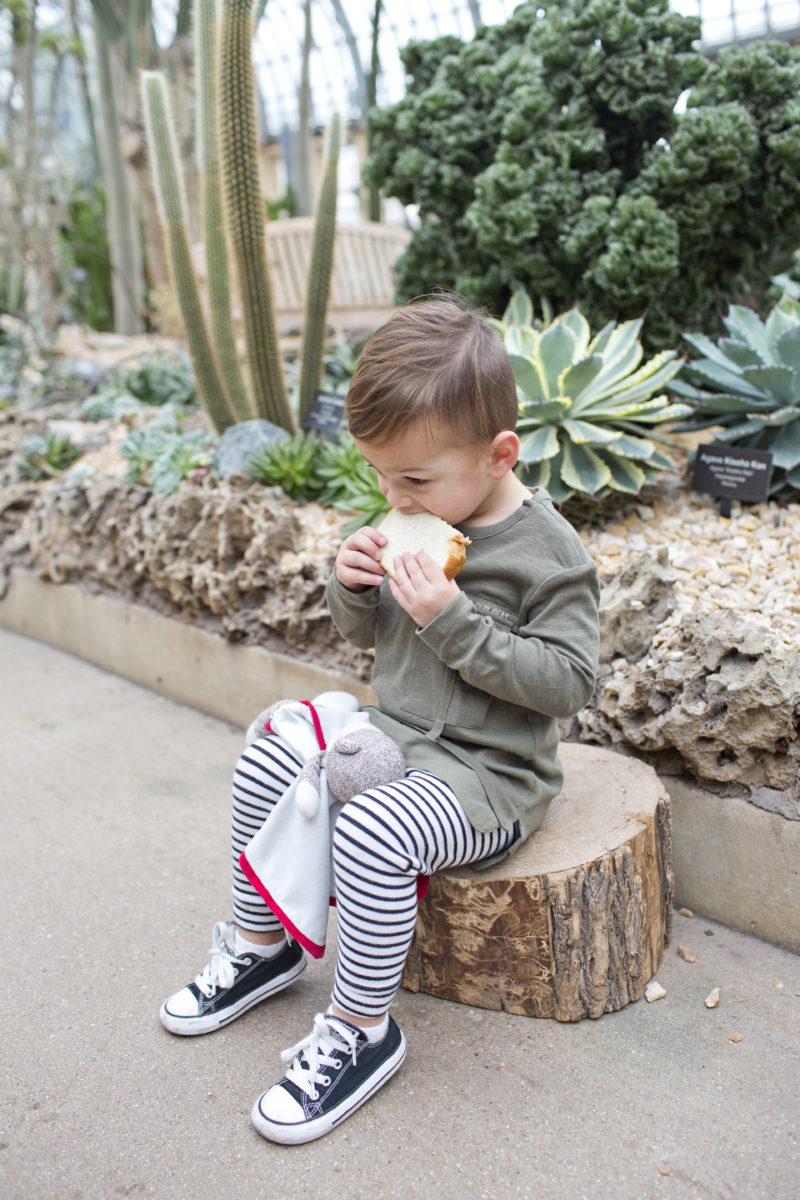 This photo so perfectly captures his goofyness. He's taunting us, here.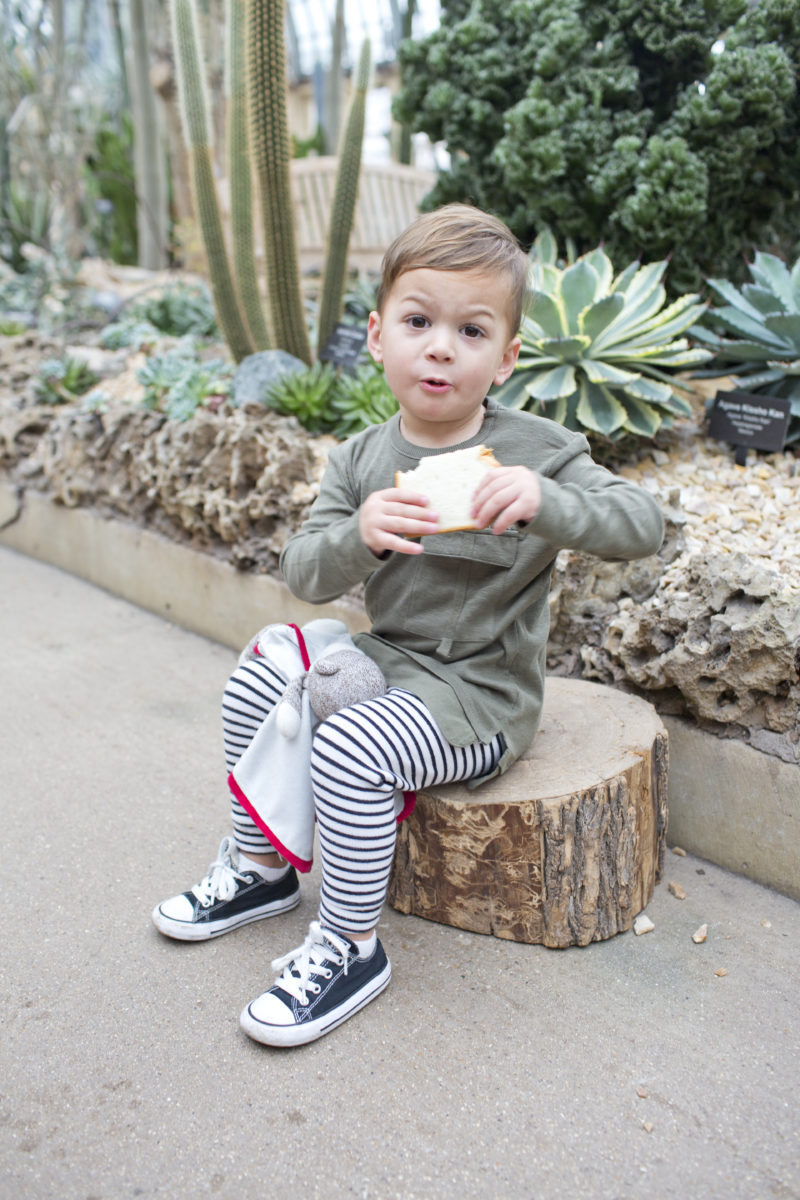 We ended the weekend with long naps, some cleaning, leftover tacos, and a fresh haircut.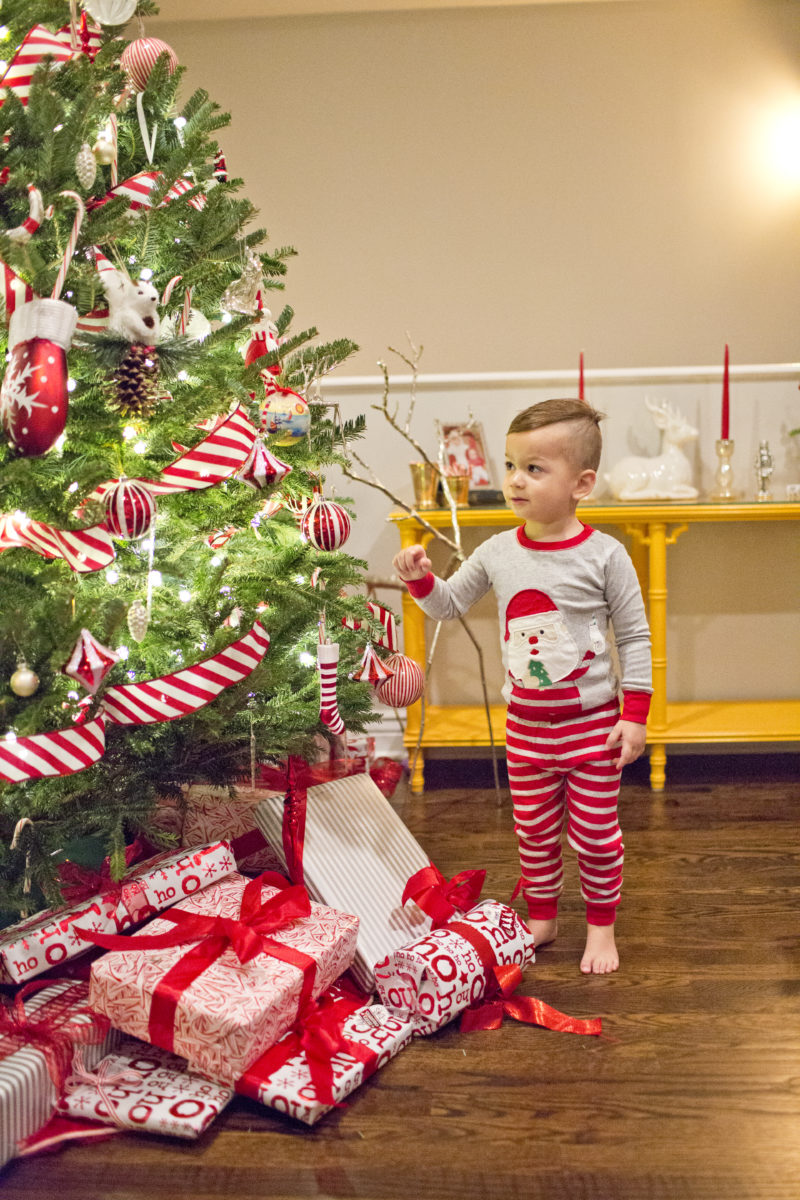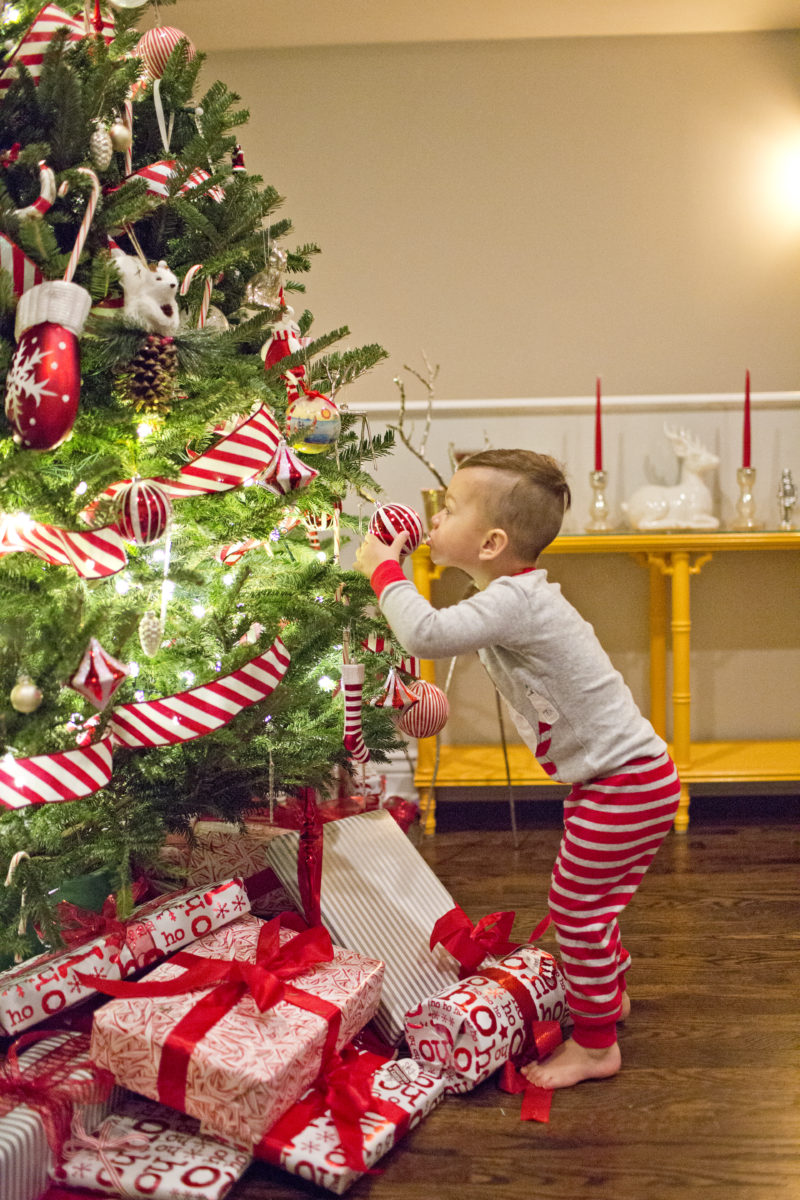 Only 7 more sleeps until Christmas!